We Need Your Help Filling the Overdose Aid Kit
This new O.A.K. Overdose Aid Kit station has been installed over near Diamond's Casino in Reno. The OAK Program is a collaboration between Serve You Rx and Start Healing Now to combat the opioid epidemic and provide support to those impacted by substance use disorder, including individuals, communities, and workplaces.
However, we can't do this on our own. We need assistance from other organizations to help keep this station full. Narcan helps prevent deaths from opiate overdose. If you or your organization can help us keep this O.A.K. Overdose Aid Kit station filled, please contact Black Wall Street Reno.
About Start Healing Now
Start Healing Now, founded in 2013, supports individuals and their families on the path to long-term recovery from substance use disorder. This nonprofit organization provides a solid base of continuous care. As a result, they're able to offer resources and financial assistance for safe and structured sober living homes, education, and transitional aftercare programs. They also offer free access to the lifesaving drug Narcan.
Your donations fuel the O.A.K. Program, the road to recovery, and a new life for those who struggle with the disease of addiction. Without your help, Start Healing Now could not provide a single person with the services they desperately need.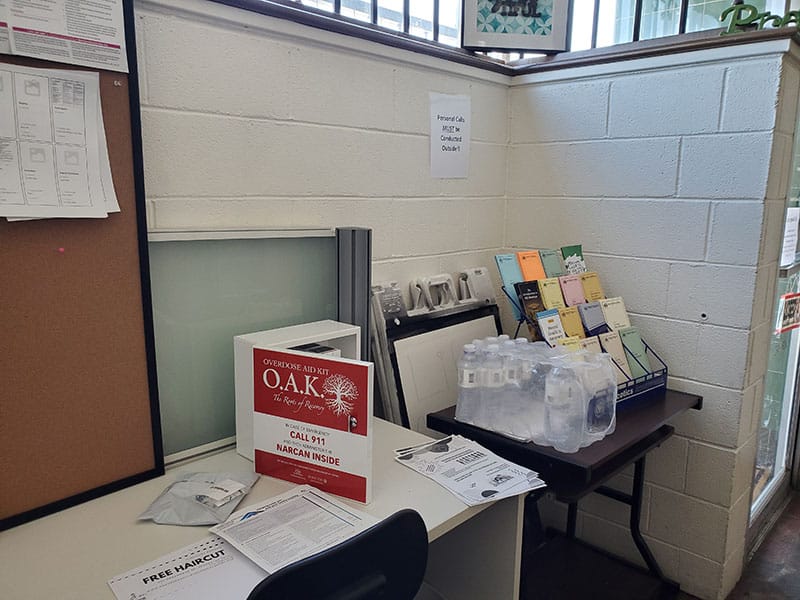 Help Us Keep These Overdose Aid Kit Stations Stocked
We strive to provide resources and services to Black and under-served communities in the Reno/Sparks area to increase their self-sufficiency, self-esteem, and self-worth. We take pride in making history and providing the new generations with the tools and courage they require through unending support & care initiatives.
This also includes ensuring the survival of those who may be suffering from drug dependence. That's why it's important to us that we help support O.A.K. overdose aid kit stations like these. Furthermore, we hope that in time, we can ensure that Narcan is available to whoever may need it. To whoever wants to carry it. Together, we can prevent overdoses and unnecessary deaths in our community.
Interested in helping keep these overdose aid kits stocked? Please reach out to Black Wall Street. Let us know that you're dedicated to keeping your community safe as well.